GET INVOLVED WITH STUDIO PLAYERS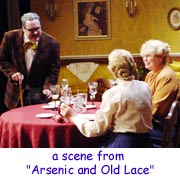 There are a million ways to become a part of Studio Players. Maybe you'd like to act or sing or dance on stage. Perhaps you'd like to express yourself artistically by designing sets, lights, sound, costumes or make-up. Or maybe you'd just like to become a part of the Studio family by helping out behind the scenes—stage manager, usher, box office... No matter what your interests, there's a place for you at Studio.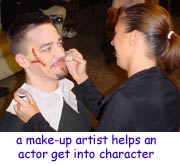 Members of Studio Players come from all walks of life and display a wide variety of talents and personalities. The one thing Studio members all share in common is that they are people who care. Everyone at Studio volunteers their time and energy to help deliver high quality, affordable entertainment to the community.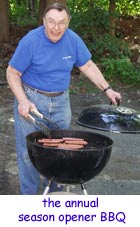 From those who manage the day-to-day operations of the theatre to the actors, directors and technical staff who bring the shows to life—all are volunteers.
You don't need any special talents to join Studio Players. Even if you've never stepped foot in a theatre before, we'll gladly teach you everything you need to know. It's a great way to get involved and give something back to your community. By joining Studio Players, you'll be helping people enjoy a cultural experience they might otherwise be unable to afford or could not travel to see.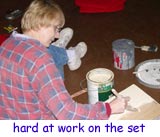 To learn more about getting involved with Studio Players, stop by for one of our open meetings. There's no obligation, no pressure and the coffee and snacks are free. Adult membership is available for ages 16 and up. Junior membership is available for ages 8-15. For more information, contact our Membership Manager at 973-744-9752 or send email to studiopl@studioplayhouse.org.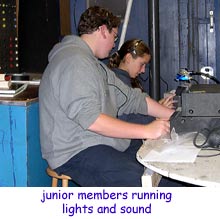 ---
Copyright ©2005 Studio Players